Friday, 12 April 2019 | Admin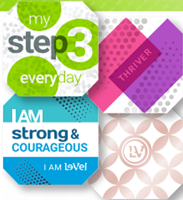 The Thrive Patch uses DFT Technology to deliver vitamins and other active ingredients directly through the skin. We review the Thrive Patch and assess if it is effective, safe and has any side effects.
Sunday, 29 July 2018 | Admin

When we think of someone like this it's always in a positive light and they seem to have an underlying force of energy…and dare we say it…little or no stress in their lives or a way of dealing with it that prevents them falling into the cycle.