Friday, 12 April 2019 | Admin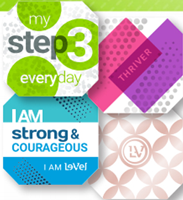 The Thrive Patch uses DFT Technology to deliver vitamins and other active ingredients directly through the skin. The patch can be used as part of the 3 step lifestlyle plan for vitality and weight management.
Sunday, 29 July 2018 | Admin

When we think of someone like this it's always in a positive light and they seem to have an underlying force of energy…and dare we say it…little or no stress in their lives or a way of dealing with it that prevents them falling into the cycle.
Saturday, 28 July 2018 | Admin

Have you ever thought that what you're putting in your body might be seriously affecting the way you are able to approach life?